National Academy of Sciences Announces Data and Information Challenge
Posted by Alan Carr on October 25th, 2013 Posted in: Announcements, E-Science

---
The National Academy of Sciences Board on Research Data and Information (BRDI) is holding an open challenge to increase awareness of current issues and opportunities in research data and information. These issues include, but are not limited to, accessibility, integration, discoverability, reuse, sustainability, perceived versus real value, and reproducibility. Opportunities include, but are not limited to, analyzing such data and information in new ways to achieve significant societal benefit. Entrants are expected to describe one or more of the following:
Novel ideas
Tools
Processes
Models
Outcomes
There is no restriction on the type of data or information, or the type of innovation that can be described. All data and tools that form the basis of a contestant's entry must be made freely and openly available. The challenge is held in memory of Lee Dirks, a pioneer in scholarly communication. Anticipated outcomes of the challenge include the potential for original and innovative solutions to societal problems using existing research data and information, national recognition for the successful contestants, and possibly their institutions.
Contestants must be citizens or permanent residents of the United States. A one-page Letter of Intent, including the project title, project outline, names, affiliations, emails and telephone numbers of contestants, is encouraged but not required. This letter of intent will not be used to evaluate submissions, but will be used to determine the expertise needed for judging of submissions. The deadline for the submission of this Letter of Intent is December 1, 2013, and should be sent by email to Cheryl Levey. Final entries must be submitted to Ms. Levey by May 15, 2014, and expand the project outline to no more than 3000 words. Submissions will be judged by BRDI members and other relevant experts based upon:
Originality and creativity
Potential benefits to society
Feasibility
The First Place and Second Place winners will be announced on the Board on Research Data and Information website in early July, 2014. Awardees will be invited to present their projects at the National Academy of Sciences in Washington, D.C., as part of a symposium of the regularly scheduled Board of Research Data and Information meeting in the latter half of 2014.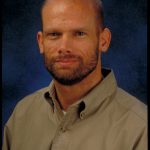 ABOUT Alan Carr
Alan Carr is the Associate Director, National Network of Libraries of Medicine, Pacific Southwest Region, based at UCLA.
Email author View all posts by Alan Carr