National Center for Biotechnology Information Celebrates 25th Anniversary!
Posted by Alan Carr on November 11th, 2013 Posted in: Announcements, E-Science, Events, NLM Resources

---
November 2013 marks 25 years that the National Center for Biotechnology Information (NCBI) has been providing access to biomedical and genomic information to advance science and health. Established in 1988 as a division of the National Library of Medicine (NLM) at the National Institutes of Health (NIH), NCBI has grown into a leading source for public biomedical databases, software tools for analyzing molecular and genomic data, and research in computational biology. NCBI's resources rank among the most heavily used government web sites in the United States, with approximately 3 million users every day.
In recognition of NCBI's achievements, an awards and recognition program was held November 1 on the NIH campus in Bethesda, Maryland. At that event Tony Hey, PhD, Vice President of Microsoft Research, presented NCBI Director David Lipman, MD, with the Jim Gray eScience Award. Named for Jim Gray, a technical fellow for Microsoft Research and an A.M. Turing Award winner who disappeared at sea in 2007, the annual award recognizes researchers who have made outstanding contributions to the field of data-intensive computing and made "science easier for scientists," according to Microsoft.
Gray was very familiar with the work of NCBI. He was a member of the NLM Board of Regents in 2006 and met a number of times with Dr. Lipman, NCBI Information Engineering Branch Chief Jim Ostell, PhD, and other staff to discuss issues such as organization of and access to biomedical literature and data. His interest in NCBI's work is evidenced by his final lecture, in January 2007, in which he highlighted the importance of NCBI/NLM biomedical literature databases like PubMed and PubMed Central, genomic databases such as GenBank, and NCBI's Entrez system for searching across these and many other databases. An edited version of Gray's lecture can be read in The Fourth Paradigm, available on Microsoft Research's web site.
The NCBI awards program also featured presentations by Sir Richard Roberts, PhD, chief scientific officer of New England Biolabs, who provided the keynote address, entitled "A personal recollection of GenBank and NCBI." NLM Director Donald A.B. Lindberg, MD, recounted the planning process that led to the formation of NCBI, and NIH Deputy Director for Intramural Research Michael M. Gottesman, MD, provided introductory remarks for the awards ceremony. Dr. Lipman closed the event by recognizing the dedicated and hard-working staff of NCBI who have enabled the progress that has transpired over the last 25 years.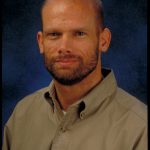 ABOUT Alan Carr
Alan Carr is the Associate Director, National Network of Libraries of Medicine, Pacific Southwest Region, based at UCLA.
Email author View all posts by Alan Carr