National Influenza Vaccination Week 2016
Posted by Alan Carr on December 6th, 2016 Posted in: Consumer Health, Events, MedlinePlus, NLM Resources, Public Health

---
Influenza (flu) is a potentially serious respiratory infection caused by a number of viruses, and getting the flu vaccination every year is the best way to lower your chance of getting the flu and spreading it to others. National Influenza Vaccination Week 2016 is December 4-10, and the National Library of Medicine offers helpful information and reliable links about the flu shot for many different populations:
The General Public: Find a short summary of how the flu shot works, who should get the flu shot, and the latest news and resources about the shot on MedlinePlus.
Multilingual Resources: Find information on influenza and the flu vaccination in a dozen or more languages on HealthReach. Information about the flu shot is also available in over 20 languages on MedlinePlus.
Native American Communities: The American Indian Health portal offers links to statistics, information for researchers/health professionals/educators, and general information on the flu, targeted towards Native American communities.
Older Adults: On NIH Senior Health, older adults can learn about recommended immunizations for anyone older than 50, including the influenza vaccination.
Individuals with HIV/AIDS: Access links about recommended vaccinations for individuals living with HIV/AIDS on AIDSource, including information about the flu shot.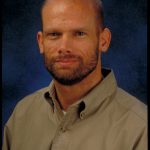 ABOUT Alan Carr
Alan Carr is the Associate Director, National Network of Libraries of Medicine, Pacific Southwest Region, based at UCLA.
Email author View all posts by Alan Carr