National Library of Medicine ALTBIB Portal Gets Refreshed!
Posted by Alan Carr on September 25th, 2012 Posted in: Announcements, Environmental Health and Toxicology, General, NLM Resources, Public Health, PubMed

---
NLM's ALTBIB portal has been updated. ALTBIB provides access to PubMed/MEDLINE citations relevant to alternatives to the use of live vertebrates in biomedical research and testing. Many of the citations provide access to free full text of the article. The site's topics and subtopics are aligned with current approaches. For example, information is provided on in silico, in vitro, and improved (refined) animal testing methods. Strategies which incorporate validated methods and other approaches are also covered.
ALTBIB also provides access to animal alternatives news sources, such as the Interagency Coordinating Committee on the Validation of Alternative Methods (ICCVAM). The portal has an extensive collection of links to key organizations providing information on alternatives to animal testing. ALTBIB provides access to ICCVAM's "International Acceptance of Alternative Methods, 1998-2012" and "U.S. and International Milestones in Alternative Test Method Development and Evaluations."
In addition to the topic area PubMed searches, the ALTBIB portal includes a searchable bibliographic collection on alternatives to animal testing. This collection provides citations from published articles, books, book chapters, and technical reports published from 1980 to 2000. The bibliography features citations concerning methods, tests, assays, and procedures that may prove useful in establishing alternatives to the use of intact vertebrates. The ALTBIB bibliographic collection has not been updated since 2001, when the preformulated searches of PubMed were substituted for collecting a formal bibliography.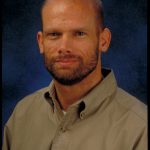 ABOUT Alan Carr
Alan Carr is the Associate Director, National Network of Libraries of Medicine, Pacific Southwest Region, based at UCLA.
Email author View all posts by Alan Carr