National Library of Medicine Announces the Release of WISER Version 5.4
Posted by Alan Carr on June 10th, 2019 Posted in: Communications Tools, Emergency Preparedness and Response, NLM Resources, Public Health
Tags: WISER
---
National Library of Medicine WISER 5.4 is now available on all platforms. WISER is a system designed to assist emergency responders in hazardous material incidents. It provides a wide range of information on hazardous substances, including substance identification support, physical characteristics, human health information, and containment and suppression advice. Here's what's new in this release:
News and notifications, much like this one, now provide details about each WISER release.
Detailed bibliographies are now available for much of the substance data within WISER.
Protective distance mapping now supports the export of KML (Keyhole Markup Language) data on the WISER for Windows and WebWISER platforms.
Redesigned the WISER for Windows protective distance mapping capability.
Smaller updates and bug fixes.
Coming Soon
Sharing and collaboration updates
New substances requested by users
Additional data improvements.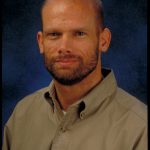 ABOUT Alan Carr
Alan Carr is the Associate Director, National Network of Libraries of Medicine, Pacific Southwest Region, based at UCLA.
Email author View all posts by Alan Carr