National Library of Medicine's Genetics Home Reference Web Site Celebrates 10th Anniversary!
Posted by Marco Tamase on April 22nd, 2013 Posted in: Consumer Health, NLM Resources, Rare Diseases

---

On April 25, 2003, the National Library of Medicine launched Genetics Home Reference (GHR), a free online resource about human genetics created for patients, families, and the general public. The Web site provides a bridge between the public's questions about human genetics and the rich technical data that has emerged from the Human Genome Project (observing the 10th anniversary of its completion on April 25th) and other genomic research.
GHR provides consumer-friendly summaries of genetic conditions and their associated genes, gene families, and chromosomes. The site also features a primer called "Help Me Understand Genetics," an illustrated introduction to fundamental topics in human genetics; including mutations, inheritance, genetic testing, gene therapy, and genomic research. Additionally, GHR offers helpful background information, including a glossary of genetic and medical terms and links to numerous other quality resources. A "Spotlight" feature on the GHR home page highlights important observances and discoveries in the field of human genetics, and draws attention to useful learning tools and clinical resources.
When it was launched a decade ago, Genetics Home Reference featured 19 condition summaries and 16 gene descriptions. Today, GHR offers easy-to-read summaries of about 850 genetic conditions, more than 1,060 genes, more than 80 gene families, all of the human chromosomes, and mitochondrial DNA. New summaries are added regularly. GHR currently receives about 43,000 visitors per day and 39 million hits per month, suggesting that it continues to be an important and useful health resource!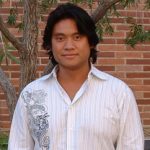 ABOUT Marco Tamase
Marco Tamase is the Member Services Coordinator for the Pacific Southwest Region of the Network of the National Library of Medicine located at UCLA.
Email author View all posts by Marco Tamase