NCBI Labs Project Update: PubMed Journals Discontinued on June 15
Posted by Alan Carr on June 27th, 2018 Posted in: Announcements, Communications Tools, NCBI, NLM Resources, PubMed, Search Tools

---
On June 15, PubMed Journals, an NCBI Labs project, was discontinued. It was launched in September 2016 as part of NCBI Labs, a product incubator for delivering new features and capabilities to NCBI end users. PubMed Journals helped people follow the latest biomedical literature by making it simple to find and follow journals, browse new articles, and included a Journal News Feed to track new arrivals, news links, trending articles and important article updates.
NLM appreciates the feedback provided by users that helped to make PubMed Journals a productive test of new ideas. In the time the experiment ran, nearly 20,000 people followed 10,453 distinct journals and each customer followed three journals on average. Though PubMed Journals will no longer exist as a separate entity, NLM hopes to add its features into future NCBI products. For more information about NCBI Labs visit the NCBI Insights blog.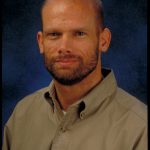 ABOUT Alan Carr
Alan Carr is the Associate Director, National Network of Libraries of Medicine, Pacific Southwest Region, based at UCLA.
Email author View all posts by Alan Carr