NCBI Web Pages Will Transition to HTTPS Protocol on September 30, 2016
Posted by Alan Carr on July 14th, 2016 Posted in: Education & Training, NCBI, Security Issues

---
To comply with new government-wide security standards, all NCBI Web pages and API services will switch to the secure HTTPS protocol on September 30. At that time, when you visit NCBI web pages, you will see a green lock and https:// in the address bar instead of http://. This lets you know that you are really on an NCBI page; that the server identity is confirmed and that communication with the server is encrypted and private. General users of NCBI web pages need not update or change anything. You don't need to clear your cache or update any links to NCBI pages that you've put on your own webpages or shared with anyone. All pages will automatically redirect to https://.
To help users transition smoothly with this change, registration is available for the 15-minute NCBI Minute webinar Important Changes to NCBI Web Protocols, on Wednesday, July 27, at 9:00 AM PDT. The session will cover details about how this change will affect access to NCBI pages and services. After the live presentation, the webinar will be archived on the NCBI YouTube channel for future viewing.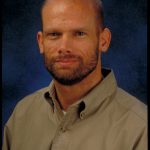 ABOUT Alan Carr
Alan Carr is the Associate Director, National Network of Libraries of Medicine, Pacific Southwest Region, based at UCLA.
Email author View all posts by Alan Carr