NCBI Webinar on May 2: Using NCBI's MedGen in Clinical Practice
Posted by Alan Carr on April 25th, 2018 Posted in: Consumer Health, Education & Training, NLM Resources, Public Health, Search Tools

---
On Wednesday, May 2, join National Center for Biotechnology Information (NCBI) staff for a Webinar on MedGen, the NCBI portal to clinical genetics. It will cover how to find information in MedGen on genetic phenotypes, clinical features of disorders, and more. You will also learn how to retrieve actionable information such as practice guidelines for a condition, get a list of available genetic tests in GTR (Genetic Test Registry), and easily access resources such as GeneReviews, OMIM (Online Mendelian Inheritance in Man), ClinicalTrials.gov, the Genetic and Rare Diseases Information Center, and MedlinePlus.
Date and time: Wednesday, May 2, 2018, 9:00—9:30 AM PDT
After registering, you will receive a confirmation email with information about attending the Webinar. After the live presentation, the Webinar will be uploaded to the NCBI YouTube channel. You can learn about future Webinars on the Webinars and Courses page.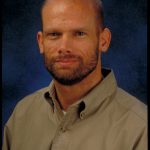 ABOUT Alan Carr
Alan Carr is the Associate Director, National Network of Libraries of Medicine, Pacific Southwest Region, based at UCLA.
Email author View all posts by Alan Carr