NCCAM Gets New Name!
Posted by Alan Carr on December 17th, 2014 Posted in: Announcements, Consumer Health, Non-NLM Resources, Public Health, Search Tools

---
As part of the omnibus budget measure signed by President Obama in December 2014, Congress changed the name of NCCAM to the National Center for Complementary and Integrative Health, or NCCIH. The change was made to more accurately reflect the Center's research commitment to studying promising health approaches that are already in use by the American public. Since the Center's inception, complementary approaches have grown in use to the point that Americans no longer consider them an alternative to medical care. The name change is in keeping with the Center's existing Congressional mandate and is aligned with the strategic plan currently guiding the Center's research priorities and public education activities. The mission of the organization will remain unchanged.
Large population-based surveys have found that the use of "alternative medicine," unproven practices used in place of conventional medicine, is actually rare. By contrast, integrative health care, which can be defined as combining complementary approaches into conventional treatment plans, has grown within care settings across the nation, including hospitals, hospices, and military health facilities. The goal of an integrative approach is to enhance overall health, prevent disease, and to alleviate debilitating symptoms such as pain and stress and anxiety management that often affects patients coping with complex and chronic disease.
The Office of Alternative Medicine (OAM) was established in 1992 within the Office of the Director, NIH, to facilitate the study and evaluation of complementary and alternative medical practices and to disseminate the resulting information to the public. In 1998, NCCAM was established by Congress, elevating OAM to the status of an NIH center. In February 2011, NCCAM released Exploring the Science of Complementary and Alternative Medicine: Third Strategic Plan 2011–2015, which continues to guide NCCIH's work.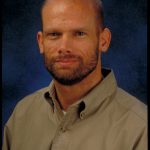 ABOUT Alan Carr
Alan Carr is the Associate Director, National Network of Libraries of Medicine, Pacific Southwest Region, based at UCLA.
Email author View all posts by Alan Carr