New AIDSource Resources for HIV Navigation and PrEP Navigation!
Posted by Alan Carr on December 8th, 2016 Posted in: Consumer Health, NLM Resources

---
AIDSource, a service of the National Library of Medicine (NLM), has developed webpages with resources on HIV navigation and PrEP navigation. HIV navigators and pre-exposure prophylaxis (PrEP) navigators are people who help those in need obtain HIV- and PrEP-related medical and social services. As part of their work, HIV navigators and PrEP navigators link people to health care services, assist with health insurance and transportation needs, reduce barriers to care, and tailor health education messages to their clients.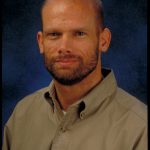 ABOUT Alan Carr
Alan Carr is the Associate Director, National Network of Libraries of Medicine, Pacific Southwest Region, based at UCLA.
Email author View all posts by Alan Carr