New Illustrated History of NLM's Development Will Be Published June 26, 2017!
Posted by Alan Carr on April 28th, 2017 Posted in: Announcements, Events, General, NLM Resources

---
The National Library of Medicine has announced the forthcoming publication, on June 26, 2017, of a new, illustrated history of its development, from the early 19th century through the late 20th century. Co-edited by Jeffrey S. Reznick, PhD, and Kenneth M. Koyle, chief and deputy chief of the NLM History of Medicine Division, and made possible through the research, writing, and technical expertise of staff from across the Library, this new book will appear in the popular series Images of America, by Arcadia Publishing. A hardback version of the book will be available from booksellers, and an electronic version of the complete book, including the 170+ black-and-white images which appear in it, will be freely available via NLM Digital Collections beginning June 26. In the meantime, Amazon has released a sneak-peek.
Many individuals have written about the National Library of Medicine and its origins as the Library of the Office of the U.S. Army Surgeon General. However, this book is unlike previous publications because it introduces the history of the Library primarily through images from its own rich collections, along with a handful of other images from the collections of the National Archives, the National Museum of Health and Medicine, the Smithsonian Institution Archives, and the Rudolph Matas Library of the Health Sciences at Tulane University. The book reveals the work of generations of visionary leaders and dedicated individuals who experienced the American Civil War, the world wars, the Cold War, and the dawn of the Information Age.
The publication is intended as a companion to Hidden Treasure: The National Library of Medicine, produced by NLM in 2011, further inspiring readers to explore the Library's programs and resources, to visit for a tour, and to conduct research in its world-renowned collections, which span ten centuries and represent nearly every part of the globe. As with Hidden Treasure, the Intramural Research Program of the US National Institutes of Health, National Library of Medicine, supported the research, writing, and editing of Images of America: US National Library of Medicine. On Thursday, July 13, a public symposium will be held to mark the June 26 release of this new book to bookstores, and its free availability via NLM Digital Collections.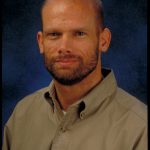 ABOUT Alan Carr
Alan Carr is the Associate Director, National Network of Libraries of Medicine, Pacific Southwest Region, based at UCLA.
Email author View all posts by Alan Carr