New in NLM Digital Collections: Fully-Digitized Manuscript Collections
Posted by Alan Carr on January 21st, 2020 Posted in: Announcements, Communications Tools, NLM Resources, Public Health, Search Tools
Tags: fully-digitized manuscript collections, NLM Digital Collections
---
The National Library of Medicine has announced the release of an initial six fully-digitized manuscript collections, complete with finding aids, in NLM Digital Collections. These collections encompass more than 43,500 pages and represent a milestone in the evolution of NLM's digitization capacity. Moreover, this release achieves the goal of providing remote, unmediated access to manuscript collections in alignment with one of the cornerstones of the NLM Strategic Plan 2017-2027, to reach more people through enhanced dissemination and engagement.
These six collections include:
This initial release represents three themes in digitization prioritization: external third-party digitization partnerships with the NLM which have yielded substantial digitized content; high-patron usage/copy order requests; and support of NLM exhibitions and related programs designed to raise public awareness of and engagement with the NLM's collections and related resources. These newly-available manuscript collections represent a sample of the breadth and depth of NLM's archival and modern manuscript collections held by its History of Medicine Division. Look for more online archival collections as NLM continues to expand its offerings in this area serving researchers around the world!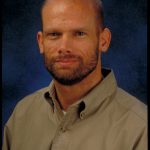 ABOUT Alan Carr
Alan Carr is the Associate Director, National Network of Libraries of Medicine, Pacific Southwest Region, based at UCLA.
Email author View all posts by Alan Carr