New Jersey High School Seniors Win Inaugural NLM History of Medicine Award
Posted by Alan Carr on July 19th, 2016 Posted in: Announcements, Events, General

---
Five high school seniors from Biotechnology High School in Freehold, NJ, have won the 2016 National Library of Medicine History of Medicine Award for the production of the website, Henrietta Lacks: Ordinary Woman with Extraordinary Cells. Ms. Lack's case of cervical cancer led to the discovery of the first immortal human cell line, HeLa cells. The award was announced on June 16 by National History Day (NHD) during its annual Kenneth E. Behring National History Day Contest in Washington, DC. NHD is a year-long history competition among students from around the United States and its territories. It began in October 2015 and culminated in a nationwide event on June 2016. With this award, NLM joined other federal partners such as the Library of Congress, the National Archives and Records Administration, the National Endowment for the Humanities, and the Department of Agriculture, in supporting middle and high school students' competitive historical research. Specifically, NLM supported National History Day by providing guides and pointers to NLM resources to students in junior and senior high school.
The NHD is a non-profit organization headquartered in College Park, MD, and the national competition is held on the University of Maryland campus every summer. For the students, the experience is a full-year event that begins in the fall with county and regional contents. Winners at this initial level progress to their state's history day competition held in the spring. State finalists are invited to College Park to compete in the national competition. Each year nearly 3,000 students, parents, and teachers gather for the week-long NHD event.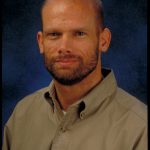 ABOUT Alan Carr
Alan Carr is the Associate Director, National Network of Libraries of Medicine, Pacific Southwest Region, based at UCLA.
Email author View all posts by Alan Carr