New Maximum Length for PubMed Custom Filters Coming in April
Posted by Alan Carr on February 13th, 2018 Posted in: Announcements, NLM Resources, PubMed, Search Tools

---
In April 2018, NLM will start limiting the length of PubMed custom filters to 4,000 characters, and asterisks (*) for truncation will no longer be allowed in these filters. The limitation of this My NCBI feature is being introduced to address resource-intensive demands on the system and to continue providing a rapid response time for all PubMed users. Custom filters appear on the right sidebar menu in PubMed and are configured in My NCBI.
Users of custom filters in PubMed that contain more than 4,000 characters and/or an asterisk (*) for truncation can prepare for this change now by updating the custom filters. For any search(es) affected by this change, click on the gear icon and edit the search so that it contains fewer than 4,000 characters and no asterisks. After the new rules are implemented, custom filters that exceed 4,000 characters and/or include an asterisk (*) will be disabled. Custom filters that do not exceed 4,000 characters or include any asterisks (*) will not be affected. An alternative is to create a My NCBI saved search to use in place of a filter. For further details and graphic illustrations, visit the NLM Technical Bulletin.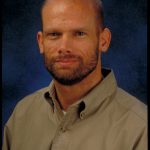 ABOUT Alan Carr
Alan Carr is the Associate Director, National Network of Libraries of Medicine, Pacific Southwest Region, based at UCLA.
Email author View all posts by Alan Carr