New NIH Manuscript Submission (NIHMS) System Released!
Posted by Alan Carr on January 27th, 2020 Posted in: Announcements, Communications Tools, NLM Resources, Search Tools
Tags: NIH Manuscript Submission System, NIHMS
---
As promised last month, reflecting its ongoing commitment to public access support at the National Institutes of Health (NIH) and beyond, the National Library of Medicine has released a new NIHMS system. The new system streamlines the submission process, ensures the continued quality of manuscripts made publicly accessible, and gives authors and investigators more transparent options for avoiding processing delays. Anyone familiar with the former NIHMS system will find the basic steps of submitting, reviewing, and approving manuscripts for inclusion in PMC unchanged in the new system. There will be an updated user interface that simplifies the login process for returning users; provides contextual help throughout; and offers user-friendly options for importing article metadata, requesting corrections, and taking over the Reviewer role for stalled submissions. Check out this four-minute video with highlights of the new system's features. For questions, contact the NIHMS help desk.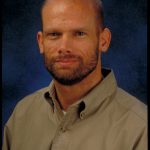 ABOUT Alan Carr
Alan Carr is the Associate Director, National Network of Libraries of Medicine, Pacific Southwest Region, based at UCLA.
Email author View all posts by Alan Carr