New NLM Video Offers Information on the Opioid Crisis!
Posted by Alan Carr on January 30th, 2019 Posted in: Announcements, Consumer Health, Education & Training, MedlinePlus, NLM Resources, Public Health

---
NIH has made the opioid epidemic a priority, launching a multi-institute effort to find scientific solutions to the crisis. NLM is doing its part by getting the word out about the life-saving medication naloxone. Recently, MedlinePlus partnered with the National Institute on Drug Abuse (NIDA) to produce a five-minute animated video about the treatment. MedlinePlus offers additional information and trusted links about the opioid epidemic.
Naloxone might be thought of as an antidote to opioid overdose. It works fast to reverse overdose effects, and it's safe and easy to use. Even people untrained in health care can carry and use the naloxone nasal spray or injector—and possibly save a life. The video explains how naloxone works, when to use it, and how it is administered. NIDA and NIH are researching many avenues to decrease lives lost from opioids. Naloxone is great for reversing overdose effects, but only when they are caught early. Future developments of better pain management and treatment of opioid abuse may make overdoses a thing of the past.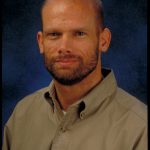 ABOUT Alan Carr
Alan Carr is the Associate Director, National Network of Libraries of Medicine, Pacific Southwest Region, based at UCLA.
Email author View all posts by Alan Carr