New NNLM Center for HIV/AIDS Outreach!
Posted by Alan Carr on October 31st, 2019 Posted in: Announcements, Communications Tools, Consumer Health, NLM Resources, Public Health
Tags: HIV/AIDS
---
The new NNLM HIV/AIDS Community Information Outreach Coordination Center (NACC) has been established at the NNLM New England Region office. Its goal is to enhance communication with current, past, and potential HIV/AIDS Community Information Outreach Project (ACIOP) awardees and Community Based Organizations working on HIV initiatives to improve access to trusted NIH and NLM HIV/AIDS information resources. The web site includes a blog with two initial posts. More are on the way! You can also subscribe for email summaries of the blog posts and/or subscribe to the NACC listserv. The NACC Twitter handle is @NLM_HIV.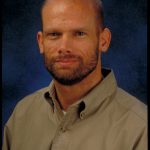 ABOUT Alan Carr
Alan Carr is the Associate Director, National Network of Libraries of Medicine, Pacific Southwest Region, based at UCLA.
Email author View all posts by Alan Carr