New Program Release Feature in NLM's Value Set Authority Center (VSAC)
Posted by Alan Carr on December 5th, 2017 Posted in: Announcements, Communications Tools, Data, Electronic Health Records, NLM Resources, Search Tools

---
The National Library of Medicine Value Set Authority Center (VSAC) has announced a new user interface that displays program releases of value sets on the VSAC homepage. Additionally, the page has a sleek new look and intuitive filters for program-related value sets. All functionality and underlying data remain the same. The new user interface displays current program releases, Centers for Medicare & Medicaid Services electronic clinical quality measure (eCQM) Value Sets and Health Level Seven International Consolidated Clinical Document Architecture (HL7 C-CDA) Value Sets, and introduces the newest program release of value sets, CMS Hybrid Value Sets. Core Clinical Data Elements and Hybrid Measures use a set of core clinical data elements, clinical variables from electronic health records (EHRs), that are routinely collected and can be extracted for use in risk-adjusted hospital-level hybrid outcome measures.
Learn more about creating a program release of your value sets in VSAC, display your published value sets in a program release on the front page of VSAC, and enable easy search and download for your value set consumers! Send any questions and feedback to NLM Customer Support.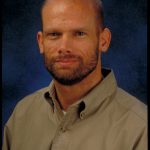 ABOUT Alan Carr
Alan Carr is the Associate Director, National Network of Libraries of Medicine, Pacific Southwest Region, based at UCLA.
Email author View all posts by Alan Carr