New Project Announced for Collecting Health Data for Native Hawaiian and Pacific Islander Populations!
Posted by Alan Carr on December 20th, 2013 Posted in: Announcements, Consumer Health, General, Non-NLM Resources, Public Health

---
The U.S. Department of Health and Human Services and the Centers for Disease Control and Prevention have launched the first-ever, large-scale national health survey to collect detailed health information for Native Hawaiian and Pacific Islander (NHPI) households; the Native Hawaiian/Pacific Islander National Health Interview Survey. The information will be collected through the National Health Interview Survey, which is conducted by CDC's National Center for Health Statistics, and is the nation's largest in-person, household health survey. Never before has there been a study of this scale to assess the health needs of NHPIs, and this type of survey has long been called for by the NHPI community. This important effort will help improve understanding of the health concerns faced by this community and to identify areas of opportunity for the federal government to better address these concerns.
The Native Hawaiian/Pacific Islanders National Health Interview Survey will include a sample of approximately 4,000 households. Data collection for the survey begins in February 2014 and findings will be available in the summer of 2015. The data will help public health researchers to produce reports on a wide range of important health indicators for the Native Hawaiian/Pacific Islander population. According to the 2010 U.S. Census, Native Hawaiians and Pacific Islanders comprise just 0.4% of the total U.S. population, which makes it difficult to include them in sufficient numbers in most national population-based health surveys. The lack of reliable health data for this population has made it difficult to assess their health status and health care utilization. However, the available data for this population indicates that they experience significant health disparities when compared to other groups, such as lower utilization of health care services and higher rates of chronic diseases, such as diabetes and obesity.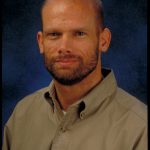 ABOUT Alan Carr
Alan Carr is the Associate Director, National Network of Libraries of Medicine, Pacific Southwest Region, based at UCLA.
Email author View all posts by Alan Carr