New Resource from the EDM Forum: A Framework for Patient and Consumer Engagement in Evidence Generation
Posted by Alan Carr on October 26th, 2012 Posted in: Consumer Health, Non-NLM Resources, Public Health

---
Increasing evidence suggests that there are benefits to actively involving patients and consumers in their health care. There is also growing interest in engaging patients and consumers more actively in the research process. Comparative effectiveness research (CER), patient-centered outcomes research (PCOR), and quality improvement (QI) all offer opportunities to engage patients in generating information that can be used to inform treatment decisions. A new seven-page resource, based on work conducted by AcademyHealth under the auspices of the Electronic Data Methods (EDM) Forum, and developed in coordination with patients, consumers, and health services researchers, outlines key opportunities for engagement in research, and proposes a set of activities to enable patients and consumers to become more active participants in the process of evidence generation. A Framework for Patient and Consumer Engagement in Evidence Generation is now available for download to an iPad through the iTunes app store. This publication can only be viewed using iBooks 2 or later on an iPad with iOS5 or later.
The Electronic Data Methods (EDM) Forum operates on a three-year grant from the Agency for Healthcare Research and Quality (AHRQ), to facilitate learning and foster collaboration across a set of CER projects, designed to build infrastructure and methods for collecting and analyzing prospective electronic clinical data. To ensure EDM Forum activities address a full spectrum of research needs, the EDM Forum seeks to obtain perspectives from a broad array of stakeholders, by encouraging an open and ongoing dialogue on their web site.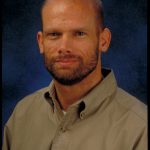 ABOUT Alan Carr
Alan Carr is the Associate Director, National Network of Libraries of Medicine, Pacific Southwest Region, based at UCLA.
Email author View all posts by Alan Carr