New Specialized Database Added to NCBI Zika Virus Resource Page
Posted by Alan Carr on March 31st, 2016 Posted in: Data, NCBI, Public Health, Rare Diseases

---
The NCBI Zika virus resource page has been updated with a specialized database. This database uses pipelines to annotate genes, proteins and mature peptides, and standardize sample metadata. Using this database, you can:
Find sequences easily using standardized annotations and normalized metadata terms.
Construct alignments and phylogenetic trees using a suite of online tools.
Download sequences and metadata in a variety of formats and create customized titles/description lines (deflines) for FASTA file downloads.
The NCBI Zika virus resource, part of the Virus Variation family of NCBI resources, provides users with a unique, metadata-driven search interface that leverages advanced data management pipelines.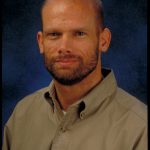 ABOUT Alan Carr
Alan Carr is the Associate Director, National Network of Libraries of Medicine, Pacific Southwest Region, based at UCLA.
Email author View all posts by Alan Carr