New Tools Available for First Responders Involved with Mass Decontamination
Posted by Alan Carr on February 28th, 2019 Posted in: Communications Tools, Emergency Preparedness and Response, Mobile Devices, NLM Resources, Public Health, Search Tools

---
First responders and emergency managers in the United States now have a science-based chemical decontamination decision tool and updated guidance on how best to decontaminate a massive number of people after chemical exposure. This second edition of the guidance, called Primary Response Incident Scene Management or PRISM, incorporates new scientific evidence on emergency self-decontamination, hair decontamination, the interactions of chemicals with hair, and the effects of a combined decontamination strategy referred to as the "triple protocol."
PRISM introduces the triple protocol, comprised of disrobing and conducting dry decontamination, wet decontamination using the ladder pipe system with high volume/low pressure water deluges from fire trucks, and technical (or specialist) decontamination. The clinical research showed that, taken together, the three steps of the triple protocol remove 99.9% of chemical contamination. To further aid first responders and emergency managers, experts from the Biomedical Advanced Research and Development Authority (BARDA), part of the Office of the Assistant Secretary for Preparedness and Response (ASPR) within the U.S. Department of Health and Human Services, and the National Library of Medicine (NLM) collaborated with University of Hertfordshire researchers to devise a decision-support tool called ASPIRE or the Algorithm Suggesting Proportionate Incident Response Engagement. The tool helps responders determine which decontamination approaches will work best in a given situation.
ASPIRE and the guidance are integrated into the Chemical Hazards Emergency Medical Management (CHEMM) web-based resource created by ASPR and NLM as part of a suite of preparedness and emergency response tools that includes the CHEMM Intelligent Syndromes Tool (CHEMM-IST), Dermal Exposure Risk Management and Logic for Emergency Preparedness and Response (DERMaL eToolkit), and now ASPIRE. The guidance and ASPIRE also are incorporated into the latest edition of the WISER CHEMM mobile app, expected to be available soon.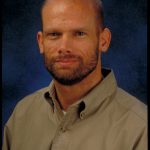 ABOUT Alan Carr
Alan Carr is the Associate Director, National Network of Libraries of Medicine, Pacific Southwest Region, based at UCLA.
Email author View all posts by Alan Carr