Newly Redesigned Think Cultural Health Website Released!
Posted by Alan Carr on September 19th, 2016 Posted in: Communications Tools, Education & Training, Health Literacy, Healthcare Professionals, Mobile Devices, Non-NLM Resources

---
The Office of Minority Health at the U.S. Department of Health and Human Services (HHS) has announced the launch of the newly redesigned Think Cultural Health website. It now includes designs that feature a simpler layout and brighter colors, and its responsive design means it can be accessed anytime from your cell phone, tablet, laptop, or desktop computer. The new design makes it easier for anyone to browse the latest resources and find information that will help individuals and organizations deliver respectful, understandable, and effective services to all. The following resources are included:
The National CLAS Standards section features an explanation of CLAS, a printable list of the Standards, the comprehensive technical assistance document called The Blueprint, and more.
The Education section features e-learning programs designed for disaster personnel, nurses, oral health professionals, physicians, community health workers, and more.
The Resources section features a searchable library of over 500 online resources, recorded presentations, educational video units on CLAS, and more.
Visit the Think Cultural Health website today and let the Office of Minority Health know what you think!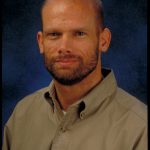 ABOUT Alan Carr
Alan Carr is the Associate Director, National Network of Libraries of Medicine, Pacific Southwest Region, based at UCLA.
Email author View all posts by Alan Carr