Newly Revised, Web-Based NLM Disaster Information Specialization Courses Available!
Posted by Alan Carr on December 2nd, 2016 Posted in: Announcements, Education & Training, Emergency Preparedness and Response, NLM Resources, Non-NLM Resources, Public Health

---
The NLM Basic Level Courses for the Medical Library Association Disaster Information Specialization have all been updated to a new online web-based tutorial format. The courses are self-paced, interactive, and offered at no cost. Anyone completing all 15 hours of the courses is eligible to earn a Basic Level certificate in Disaster Information Specialization from MLA. The Basic Level courses include three from NLM Disaster Health:
Disaster Health Information Sources: The Basics
This course provides a comprehensive overview of the essential resources needed to provide health-related information services for supporting disaster mitigation, planning, response, and recovery.
U.S. Response to Disasters and Public Health Emergencies
This course provides an introduction to disaster/emergency planning and response as conducted in the United States, with an emphasis on medical response.
Information Roles in Disaster Management
This course presents current research findings on librarians' roles supporting the disaster workforce. Additionally, the information needs of first responders, emergency managers, and other professionals working in the areas of disaster planning, response, and recovery are discussed.
Two additional courses are available online, at no cost, from the FEMA Emergency Management Institute:
IS-700.A National Incident Management System (NIMS) An Introduction
This course introduces and provides an overview of the National Incident Management System (NIMS). NIMS provides a consistent nationwide template to enable all government, private-sector, and nongovernmental organizations to work together during domestic incidents.
IS-100.B Introduction to Incident Command System, ICS-100
This course describes the history, features and principles, and organizational structure of the Incident Command System (ICS). ICS is a standardized approach to incident management that enables a coordinated response among various jurisdictions and agencies; establishes common processes for planning and managing resources; and allows for the integration of facilities, equipment, personnel, procedures, and communications operating within a common organizational structure.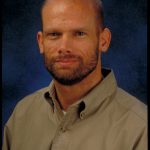 ABOUT Alan Carr
Alan Carr is the Associate Director, National Network of Libraries of Medicine, Pacific Southwest Region, based at UCLA.
Email author View all posts by Alan Carr