NIH Big Data to Knowledge Initiative Announces Funding Opportunity
Posted by Alan Carr on December 13th, 2013 Posted in: Announcements, E-Science, Funding, Non-NLM Resources, Search Tools

---
The NIH Big Data to Knowledge (BD2K) initiative has released a Funding Opportunity Announcement (FOA) to support a U24 resource award for Development of an NIH BD2K Data Discovery Index Coordination Consortium. The purpose of this FOA is to create a consortium to begin development of an NIH Data Discovery Index (DDI) to allow discovery, access, and citation of biomedical data. Letters of intent to apply are due by February 6, 2014, and completed applications are due by March 6, 2014. Budgets are limited to $2,000,000 in direct costs per year but must reflect the actual needs of the proposed project. The maximum project period is three years.
As part of the NIH Big Data to Knowledge (BD2K) initiative, the DDI seeks to fulfill the recommendation from the Data and Informatics Working Group (DIWG) Report to the Advisory Council to the Director to "Promote Data Sharing Through Central and Federated Catalogues." The awardee in response to this FOA will constitute a DDI Coordination Consortium (DDICC, U24) to conduct outreach, fund small pilot projects, manage communication with stakeholders, constitute and coordinate Task Forces to study relevant questions related to access, discoverability, citation for all biomedical data and assure community engagement in the development, testing, and validation of an NIH DDI. Part of this effort will be to assemble a user interface (website) through which the results of development and testing of models for an NIH DDI may be communicated.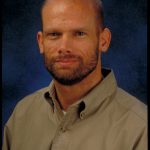 ABOUT Alan Carr
Alan Carr is the Associate Director, National Network of Libraries of Medicine, Pacific Southwest Region, based at UCLA.
Email author View all posts by Alan Carr