NIH MedlinePlus Magazine Winter 2020 Now Available Online!
Posted by Marco Tamase on January 17th, 2020 Posted in: Communications Tools, Consumer Health, MedlinePlus, NLM Resources
Tags: Jordin Sparks, sickle cell disease
---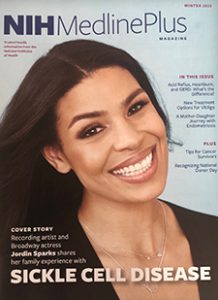 The Winter 2020 issue of NIH MedlinePlus Magazine is now available! Featured in the issue is recording artist and Broadway actress Jordin Sparks, who wants more people to talk about sickle cell disease. After losing her stepsister to the disease, Jordin works to remove the stigma and give more patients a voice. In addition, the issue features articles on heartburn, improving endometriosis diagnosis through research and awareness, finding self-confidence with vitiligo, and more.
NIH MedlinePlus the Magazine is the free, trusted consumer guide to the vast array of authoritative online health and medical information in MedlinePlus. Published four times a year, the magazine showcases the National Institutes of Health's latest medical research and healthcare information. To receive a print version, use the order form to have the magazine delivered to your home or office. It ships four times a year and is free to subscribers.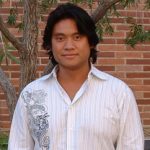 ABOUT Marco Tamase
Marco Tamase is the Member Services Coordinator for the Pacific Southwest Region of the Network of the National Library of Medicine located at UCLA.
Email author View all posts by Marco Tamase