NIH MedlinePlus the Magazine Fall 2012 Issue Available Online!
Posted by Marco Tamase on November 9th, 2012 Posted in: Consumer Health, NLM Resources

---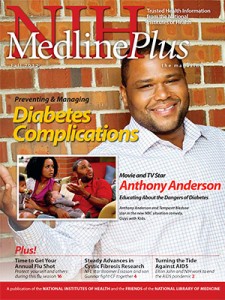 The Fall 2012 issue of NIH MedlinePlus the Magazine is available online. NIH MedlinePlus the Magazine is the free, trusted consumer guide to the vast array of authoritative online health and medical information at MedlinePlus. Published four times a year, the magazine showcases the National Institutes of Health's (NIH) latest medical research and healthcare information. In this issue:
NIH Research: Dr. Anthony Fauci—Turning the Tide Against AIDS
Steady Advances in Cystic Fibrosis Research

Steady Advances Against Cystic Fibrosis
Cystic Fibrosis: Symptoms, Diagnosis, Treatment
Living with CF
Cystic Fibrosis Research

Diabetes Complications

Learning A Healthier Way to Live
Preventing and Managing Diabetes Complications
Personal Stories
Tailoring Diabetes Treatment to the Patient

Time to Get Your Annual Flu Shot
Electronic Health Records: Permanent, Private and Informative
Back to School, the Healthy Way

Check-Ups and Immunizations
Exercise and Sleep
10 Healthy Breakfast and Lunch Tips

Finding Answers In A Beauty Shop
NIH MedlinePlus the Magazine is freely available both online and in print.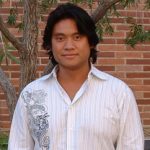 ABOUT Marco Tamase
Marco Tamase is the Member Services Coordinator for the Pacific Southwest Region of the Network of the National Library of Medicine located at UCLA.
Email author View all posts by Marco Tamase