NIH Request for Information (RFI) on the Tribal Health Research Office (THRO) Strategic Plan (FY 2018-2022)
Posted by Alan Carr on December 5th, 2017 Posted in: Announcements, Communications Tools, Consumer Health, Health Disparities, Healthcare Professionals

---
A Request for Information (RFI) has been issued to invite comments and suggestions on the first National Institutes of Health (NIH) Tribal Health Research Office (THRO) Strategic Plan, to solicit input from stakeholders, including members of the scientific, tribal, advocacy, and patient communities; basic, clinical, and translational scientists; as well as other interested members of the public. Feedback is requested on five strategic priorities under consideration for the first THRO Strategic Plan. These themes are intended to stimulate new research areas, priorities, and approaches to help put science to work to improve the health of tribal communities.
The National Institutes of Health (NIH) seeks to improve, promote and strengthen communication between NIH and American Indian/Alaska Native (AI/AN) communities, as well as communication among its Institutes, Centers and Offices (ICOs), on Indigenous health research and discoveries. The development of culturally-driven practice and research is vital to improve AI/AN health, build trust in the relationships between NIH and AI/AN communities, and facilitate further integration and collaboration among the AI/AN communities and the NIH ICOs as they develop research that will be accepted by and useful to AI/AN communities.
Responses should be submitted by January 8, 2018. Responses will be acknowledged with receipt of an electronic confirmation. All submissions will be considered but will not be confidential. Responses to this RFI are voluntary. Do not include any proprietary, classified, confidential, trade secret, or sensitive information in your response. The responses will be reviewed by NIH staff, and individual feedback will not be provided to any responder. Inquiries should be directed to the Tribal Health Research Office.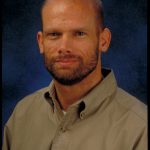 ABOUT Alan Carr
Alan Carr is the Associate Director, National Network of Libraries of Medicine, Pacific Southwest Region, based at UCLA.
Email author View all posts by Alan Carr