NLM 2018 Cataloging and Metadata News
Posted by Alan Carr on November 21st, 2017 Posted in: News & Reports, NLM Resources, Search Tools

---
The National Library of Medicine (NLM) adopted the 2018 MeSH vocabulary for cataloging on November 20, 2017. Accordingly, MeSH subject headings in LocatorPlus were changed to reflect the 2018 MeSH vocabulary as of that date. When year-end processing activities are completed later in November, the NLM Catalog database and translation tables will be updated to reflect 2018 MeSH. Until then, there will be a hiatus in the addition of new and edited bibliographic records to the NLM Catalog.
The Winter version of the NLM Classification, to be published in mid-to-late-January 2018, will encompass changes resulting from new and changed MeSH terms for 2018 as well as additional minor updates to the index. The main index terms will continue to link to 2017 MeSH until the Winter 2018 edition is published in January 2018. An NLM Classification number appears in many terms in the MeSH Browser and is supplied annually by the NLM Cataloging and Metadata Section (CaMMS) when the MeSH term points to a single classification number in the Classification Index. These class numbers are current as of the Winter 2017 edition of the NLM Classification. They will be updated with the publication of the 2018 Winter edition in January 2018.
Generally, vocabulary changes in NLM bibliographic records for books, serials, and other materials were implemented as they were applied for citations in MEDLINE. For additional information, refer to MEDLINE Data Changes—2018. The Expression of Concern publication type is the only new 2018 Descriptor that cannot be used for cataloging. Six new geographic descriptors were added. Most of these place names already have Table G notations in the NLM Classification. The rest will be added with the 2018 Winter edition of the NLM Classification.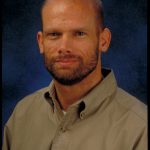 ABOUT Alan Carr
Alan Carr is the Associate Director, National Network of Libraries of Medicine, Pacific Southwest Region, based at UCLA.
Email author View all posts by Alan Carr