NLM Acquires the Papers of Louis W. Sullivan, MD
Posted by Alan Carr on March 12th, 2020 Posted in: Announcements, Communications Tools, General, NLM Resources, Public Health, Search Tools
Tags: Louis W. Sullivan, manuscript collections
---
The National Library of Medicine has announced the acquisition of the papers of Louis W. Sullivan, MD, former United States Secretary of Health and Human Services. This is the first collection of papers from a former HHS Secretary acquired by the NLM and will be part of the archival collections of the world's largest medical library. Dr. Sullivan is an African American physician who served as secretary of HHS from 1989-1993 and as dean and president of Morehouse School of Medicine (MSM) from 1975-1989 and from 1993-2002. The National Institute on Minority Health and Health Disparities at NIH was first established as an Office under the NIH Director through Secretary Sullivan in 1990 and was elevated to an Institute in 2010.
The Louis W. Sullivan Papers consist of his HHS chronological correspondence, action/briefing files, daily calendars, speeches, news clippings, White House memorabilia, event photographs, and honorary degrees and awards. The collection documents Secretary Sullivan's efforts to educate the public on the dangers of tobacco use, including stopping the introduction of Uptown, a cigarette designed for marketing to minority communities; introduce new and improved food labels; initiate a $100 million minority male health and injury prevention initiative; and increase the National Institutes of Health budget over $5 billion.
Dr. Sullivan earned his undergraduate degree from Morehouse College in 1954 and his medical degree in 1958 from Boston University School of Medicine. After holding positions at Harvard Medical School, Seton Hall College of Medicine, Boston University Medical Center, and Boston City Hospital, Dr. Sullivan returned to Morehouse College in 1975 to serve as dean and director of the Medical Education Program. Under his leadership, the Medical Education Program became independent from Morehouse College in 1981 and was renamed Morehouse School of Medicine (MSM). Dr. Sullivan served as president and dean of MSM prior to and following his tenure as secretary of HHS. He was also chair of the President's Board of Advisors on Historically Black Colleges and Universities from 2002-2009 and was co-chair of the President's Commission on HIV and AIDS from 2001-2006.
Dr. Sullivan is chairman of the Sullivan Alliance to Transform the Health Professions and is the founding president of the Association of Minority Health Professions Schools (AMHPS). He is the author of The Morehouse Mystique: Becoming a Doctor at the Nation's Newest African American Medical School (with Marybeth Gasman, 2012, Johns Hopkins University Press) and his autobiography Breaking Ground: My Life in Medicine (with David Chanoff, 2014, University of Georgia Press).
The NLM History of Medicine Division houses the papers of prominent public health leaders, including other officials of the U.S. Department of Health and Human Services (and its predecessor the U.S. Department of Health, Education and Welfare), including Faye Abdellah, Edward Brandt, Emery Johnson, and June Osborn; the papers of NIH Directors Harold Varmus, Bernadine Healy, Donald Fredrickson, James A. Shannon, Robert Marston; and the papers of Surgeons General Regina Benjamin, Jocelyn Elders, C. Everett Koop, Antonia Novello, Julius Richmond, and Luther Terry. Information about Dr. Sullivan's papers and the hundreds of other manuscript collections held by the NLM History of Medicine Division is available through NLM's online finding aids, detailed research guides to manuscript collections.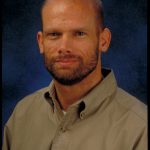 ABOUT Alan Carr
Alan Carr is the Associate Director, National Network of Libraries of Medicine, Pacific Southwest Region, based at UCLA.
Email author View all posts by Alan Carr