NLM Activities at MLA 2017
Posted by Alan Carr on April 11th, 2017 Posted in: Announcements, Education & Training, Events, NLM Resources

---
The Annual Meeting of the Medical Library Association (MLA) will be held May 26-31, 2017, at the Washington State Convention Center, Seattle, WA. Attendees are invited to visit the NLM exhibit booth 309 (May 28-30) to meet NLM staff and see NLM Web products and services. The NLM Theater at the booth will feature demonstrations and tutorials on a wide variety of topics. All presentations are recorded and made available on the NLM Web site shortly after the meeting.
The NLM Update will be Tuesday, May 30, 11:00 – 11:55 am, in Ballroom 6. Speakers will include Joyce Backus, Associate Director for Library Operations; Patricia Flatley Brennan, NLM Director and Interim NIH Associate Director for Data Science; Daniel R. Masys, Co-Chair, Board of Regents Strategic Planning Committee and Affiliate Professor, Biomedical and Health Informatics, University of Washington School of Medicine; and Amanda J. Wilson, Head, National Network Coordinating Office of the National Network of Libraries of Medicine. The Leiter Lecture will be held Wednesday, May 31, 9:00 – 10:00 AM, in Ballroom 6, featuring a presentation by Patricia Flatley Brennan, Director of the National Library of Medicine.
For additional details and a schedule of NLM Theater presentations, visit the NLM Technical Bulletin.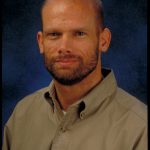 ABOUT Alan Carr
Alan Carr is the Associate Director, National Network of Libraries of Medicine, Pacific Southwest Region, based at UCLA.
Email author View all posts by Alan Carr