NLM Adds New MeSH Supplementary Concept Record for the 2019 Novel Coronavirus, Wuhan, China
Posted by Alan Carr on January 24th, 2020 Posted in: Announcements, Communications Tools, Consumer Health, Events, MedlinePlus, NLM Resources, PubMed, Search Tools
Tags: China, MeSH Supplementary Concept Record, novel coronavirus, Wuhan
---
On January 14, a new MeSH Supplementary Concept Record (SCR Class 4-Organism) was added to the 2020 MeSH Browser in response to health updates issued by the Centers for Disease Control and Prevention (CDC) and the World Health Organization (WHO) for an outbreak of respiratory illness caused by a novel coronavirus first identified in Wuhan, Hubei Province, China:
Wuhan coronavirus
2019 novel coronavirus (entry term)
2019-nCoV (entry term)
Wuhan seafood market pneumonia virus (entry term)
The SCR first appeared in the MeSH export file available on January 15. The SCR was updated on January 23. Note that the SCR has a heading mapped to the MeSH descriptor Betacoronavirus. Citations about the viral infection also will be indexed with Coronavirus Infections.
Here is a suggested interim PubMed search strategy to retrieve citations, including ahead-of-print citations, on the 2019 novel coronavirus:
The complete annotated genome sequence of the 2019 novel coronavirus is available now in GenBank. For more information on this outbreak and coronavirus infections, visit these resources: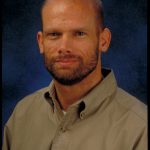 ABOUT Alan Carr
Alan Carr is the Associate Director, National Network of Libraries of Medicine, Pacific Southwest Region, based at UCLA.
Email author View all posts by Alan Carr