NLM and NN/LM National Cooperative Medical Journals Print Retention Program
Posted by Marco Tamase on July 27th, 2011 Posted in: Announcements, Hospital Libraries, News & Reports

---
Publishers have been shifting their journal publishing model from print to electronic journals over the past decade. The online availability of full-text articles proved very attractive to library patrons as medical students, clinicians, and researchers could get immediate access to their preferred titles from their desktops. Since 2000, medical libraries throughout the United States have increasingly shifted their journal subscriptions from the traditional print to the electronic journal version to meet user expectations of immediate access to material 24 hours a day.
While the shift to electronic journals has eased the pressure on the limited physical space in libraries, libraries increasingly have come under pressure to give up physical space to other areas of their parent organizations. As a result, libraries have had to discard the print holdings of some, many or all of their journal titles – limiting them to the years/volumes available online.
Some publishers have been working on converting the earlier print issues to electronic format through various means, but not all titles, and not all volumes. Libraries with a current subscription to the electronic version generally still have to purchase these backfiles of scanned print volumes – regardless of their previous print subscription. Furthermore, future access to backfiles at some publisher sites cannot be guaranteed.
The National Network of Libraries of Medicine (NN/LM) and the National Library of Medicine (NLM) are working to ensure the preservation and continued access to the historical literature through a new national cooperative medical journals print retention program. For the entire article about the national cooperative medical journals print retention program, please visit the NLM Technical Bulletin.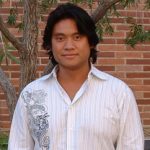 ABOUT Marco Tamase
Marco Tamase is the Member Services Coordinator for the Pacific Southwest Region of the Network of the National Library of Medicine located at UCLA.
Email author View all posts by Marco Tamase