NLM Announces 2018 History of Medicine Lecture Series
Posted by Alan Carr on January 8th, 2018 Posted in: Announcements, Data, Education & Training, Events, General

---
The National Library of Medicine has announced its History of Medicine Lecture Series for 2018. Complete details are available from the NLM History of Medicine Division. Kicking off the series on Monday, January 29, at 8:00 am PST will be Stevens Institute of Technology's Theresa MacPhail, PhD, Assistant Professor Science and Technology Studies, who will speak on The Evolution of Viral Networks: H1N1, Ebola, and Zika. Author of The Viral Network: A Pathography of the H1N1 Influenza Pandemic (Cornell University Press, 2014).
The NLM History of Medicine Lecture Series promotes awareness and use of NLM historical collections for research, education, and public service in biomedicine, the social sciences, and the humanities. The series also supports the commitment of the NLM to recognize the diversity of its collections–which span ten centuries, encompass a range of digital and physical formats, and originate from nearly every part of the globe–and to appreciate the individuals of various disciplines who value these collections and use them advance their research, teaching, and learning.
All NLM History of Medicine Lectures are free, open to the public, live-streamed globally, and subsequently archived by NIH VideoCasting. Interviews with the speakers in the History of Medicine Lecture Series are published in Circulating Now, the blog of the NLM History of Medicine Division. Explore interviews with past lecturers on the blog and stay informed about the Lecture Series on Twitter at #NLMHistTalk.
Additional events in the 2018 Lecture Series include:
March 1: A Conversation about Graphic Medicine, a special program in conjunction with Graphic Medicine: Ill-Conceived and Well Drawn, a new NLM special display, traveling banner exhibition, and online exhibition launching soon
April 5: Trevor Owens, Head of Digital Content Management, Library of Congress, who will speak on Scientists Hard Drives, Databases, and Blogs: Preservation Intent and Source Criticism in the Digital History of Science, Technology and Medicine
May 24: Heidi Morefield, MSc, 2017 NLM Michael E. DeBakey Fellow in the History of Medicine, Doctoral student, Department of the History of Medicine, The Johns Hopkins University, Baltimore, Maryland, who will offer the 2nd Annual Michael E. DeBakey Lecture in the History of Medicine, on the subject of Transplanting Technology: Dr. Michael DeBakey and Cold War Technology Transfer
September 20: David S. Jones, MD, PhD, A. Bernard Ackerman Professor of the Culture of Medicine, Faculty of Arts and Sciences and the Faculty of Medicine, Harvard University, who will offer the 10th Annual James H. Cassedy Memorial Lecture in the History of Medicine, on the subject of Making the Case for History in Medical Education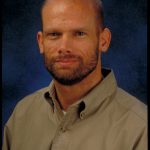 ABOUT Alan Carr
Alan Carr is the Associate Director, National Network of Libraries of Medicine, Pacific Southwest Region, based at UCLA.
Email author View all posts by Alan Carr