NLM Announces Addition of Mike Gorman Papers to Profiles in Science
Posted by Alan Carr on May 1st, 2014 Posted in: Announcements, General, NLM Resources, Public Health, Search Tools

---
In the summer of 1946, an Oklahoma newspaper editor sent a young reporter to complete a story on a state psychiatric hospital, where he found neglected, half-naked inmates, crowded together in filthy, dilapidated buildings, and fed on rotten food. He soon went back, taking along a photographer, and then he went to visit Oklahoma's other state mental hospitals. His blistering series of newspaper articles about the institutions launched a grassroots reform movement: less than a year later, the state legislature voted huge budget increases for state hospitals, restructured the state hospital administration, and re-wrote the state's commitment laws.
The young journalist was Mike Gorman (1913–1989). His work in Oklahoma earned him a Lasker Award in 1948, and changed the course of his career. Several decades later he would be called "the country's greatest modern missionary for mental health." Mike Gorman's papers are now online at the National Library of Medicine's Profiles in Science Web site, an NLM digital project that provides online access to the archival collections of more than 30 Nobel Laureates and other leading innovators in scientific and medical fields. The presentation features correspondence, photographs, speeches and addresses given by Gorman, speeches he wrote for members of Congress and several U.S. Presidents, along with published articles and reports from the Gorman collection. Visitors to the site can view his first series of articles for the Daily Oklahoman, drafts of speeches Gorman wrote for Presidents Truman and Kennedy, and the public service announcements issued by the Citizens for the Treatment of High Blood Pressure.
Gorman's Oklahoma experience taught him that newspaper exposés alone would not produce substantive changes. Public attention to social problems faded quickly, and entrenched social and political practices did not change without constant agitating from outside. Gorman would spend the rest of his life providing that agitation: gathering the facts about mental illness and other diseases; speaking to governors, legislators, professional groups, and the public; testifying to Congressional appropriations committees; and writing books and articles.
Gorman came to Washington, D.C. in 1951 to be a member of President Truman's Commission on the Health Needs of the Nation, and in 1953 became executive director of the National Committee Against Mental Illness, a lobbying and advocacy organization founded by philanthropist and health care activist Mary Lasker. In that post, he became perhaps America's best known lobbyist and publicist in the crusade for psychiatric hospital reform and the community mental health center movement. Gorman played a key role in shaping many of the social programs of the Kennedy and Johnson administrations, including the Mental Retardation Facilities and Community Mental Health Centers Construction Act of 1963. During the 1970s and 1980s he also directed two other advocacy groups, Citizens for the Treatment of High Blood Pressure, which helped coordinate a highly successful national hypertension education and screening program, and the National Initiative for Glaucoma Control.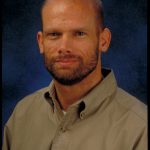 ABOUT Alan Carr
Alan Carr is the Associate Director, National Network of Libraries of Medicine, Pacific Southwest Region, based at UCLA.
Email author View all posts by Alan Carr