NLM Announces Biomedical Informatics Course, in Partnership with Georgia Regents University!
Posted by Alan Carr on May 17th, 2014 Posted in: Announcements, Education & Training, Events, Informatics, Telemedicine

---
The National Library of Medicine has announced that Georgia Regents University (GRU) will serve as the host organization for the NLM-sponsored biomedical informatics course. The NLM Biomedical Informatics Course, now entering its 22nd year, offers participants a week-long immersive experience in biomedical informatics taught by experts in the field. The course was previously held at the Marine Biological Laboratory (MBL) in Woods Hole, MA, with Cathy Norton, MLS, as the MBL principal investigator. NLM plans to take the skills shaped over the past two decades at MBL to its new colleagues at GRU. The first course organized at Georgia Regents University will be held September 14-20, 2014, followed by an additional session April 12-18, 2015. The course will be held at a conference center at the Brasstown Resort in Young Harris, GA, at no cost to participants.
Application to the course is open to anyone, but space is limited. Preference will be given to American applicants who demonstrate, through a brief application letter, that they have the significant need for an understanding of the informatics solutions that are available to address their biomedical research, practice and education challenges and that, through their official position, they are significant "change agents" who can influence the adoption of best practices in their own environment and expand the influence of the course to others through teaching or by example. The application deadline is July 7.
The course, co-directed by James J. Cimino, MD, Chief, Laboratory for Informatics Development at the National Library of Medicine and the NIH Clinical Center, and NLM Director Donald Lindberg, MD, will guide participants through topics including biomedical informatics methods, clinical informatics, big data and imaging, genomics, consumer health informatics, mathematical modeling, and telemedicine and telehealth. The co-principal investigators from GRU are Brenda L. Seago, MLS, MA, PhD, Professor and Director of Libraries, and Kathy J. Davies, MLS, Chair, Research and Education Services, Robert B. Greenblatt, MD Library.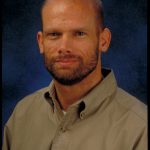 ABOUT Alan Carr
Alan Carr is the Associate Director, National Network of Libraries of Medicine, Pacific Southwest Region, based at UCLA.
Email author View all posts by Alan Carr