NLM Announces Digitization of Materials from the Leonidas H. Berry Papers
Posted by Alan Carr on July 16th, 2018 Posted in: Announcements, Communications Tools, Consumer Health, Education & Training, Health Disparities, NLM Resources, Public Health, Search Tools

---
The National Library of Medicine has announced new public access to over 1,600 letters, photographs, and other materials selected and newly-digitized from the Leonidas H. Berry Papers 1907-1982 archival collection, celebrating the career and personal life of the trailblazing physician and civil rights advocate. Social justice activist, medical pioneer, and influential member of the African American community, Dr. Leonidas Berry advocated for racial justice within the medical profession and access to equal care for all patients, and developed innovative techniques and new instruments in the field of gastroenterology. His work is recognized as part of the NLM traveling banner exhibition For All the People: A Century in Citizen Action in Health Care Reform; and the online adaptation of the exhibition features all 1,686 digitized items in a digital gallery.
To learn more about the variety of items included and the meaning of this collection, follow a Circulating Now blog series during the week of July 16; what would be Dr. Berry's 116th birthday. On Tuesday, July 17th, Abigail Porter, an exhibition researcher at the NLM, explores Dr. Berry's career-long battle against racial discrimination in the medical profession. This post features letters written by Dr. Berry in the 1950s and 60s, in which he declined, in protest, an invitation to a medical conference held at a segregated venue in New Orleans, pushed for a high-ranking hospital appointment he'd been denied due to discrimination, and called for the integration of the National Medical Association.
In Wednesday's installment, NLM exhibition coordinator Nicole Orphanides delves into Dr. Berry's groundbreaking contributions to the fields of gastroenterology and endoscopy. One of the first African American physicians to use gastroscopy, he invented an attachment that improved visibility. This article features Dr. Berry's letters to his colleagues about gastroscopy. On Thursday, the series continues with a post from Ashley Bowen, NLM exhibition curator, who looks at Dr. Berry's life through the personal and professional ephemera (items used temporarily) in the Berry Papers collection, including conference programs, party napkins, and luggage tags. Finally, on Friday, Beatrix Hoffman, a professor of history at Northern Illinois University and guest curator of For All the People, wraps up the series by exploring Dr. Berry's impact on medicine and society.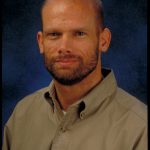 ABOUT Alan Carr
Alan Carr is the Associate Director, National Network of Libraries of Medicine, Pacific Southwest Region, based at UCLA.
Email author View all posts by Alan Carr