NLM Announces First Venues Selected for Exhibitions Connect Initiative!
Posted by Alan Carr on November 21st, 2019 Posted in: Announcements, Communications Tools, Education & Training, NLM Resources, Public Health
Tags: NLM traveling exhibitions, yellow fever
---
The National Library of Medicine has announced the first fourteen (14) sites selected as part of Exhibitions Connect, an initiative that encourages host venues to engage with and disseminate NLM health information resources to their communities as part of the experience of hosting NLM banner exhibitions.
Over forty libraries responded to the Call for Requests to feature Politics of Yellow Fever in Alexander Hamilton's America and use their hosting of this exhibition as an occasion to connect patrons and colleagues with NLM health information resources. A panel of NLM staff reviewed the responses and selected fourteen proposals considered exceptional. Congratulations to the three NNLM PSR sites selected: Southeast Regional Library in Gilbert, AZ; California State University, Fullerton, Pollak Library; and the University of Arizona Health Sciences Library in Tucson!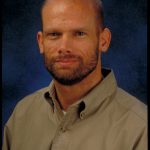 ABOUT Alan Carr
Alan Carr is the Associate Director, National Network of Libraries of Medicine, Pacific Southwest Region, based at UCLA.
Email author View all posts by Alan Carr