NLM Launches New and Redesigned Web Sites for History of Medicine Division and Its Exhibition Program!
Posted by Marco Tamase on October 26th, 2012 Posted in: Announcements, NLM Resources

---
The National Library of Medicine has announced new and redesigned Web sites for the History of Medicine Division (HMD) and its Exhibition Program. The redesigned main site for the History of Medicine Division offers enhanced organization for learning about and using the historical collections and associated programs and resources of the NLM.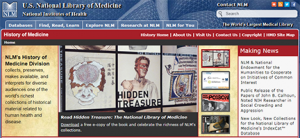 The new and redesigned Web sites for the Exhibition Program enable you to discover history and expand your horizons through the sights and sounds of NLM's award-winning exhibitions and displays. Visit the site to book a traveling exhibition or find one on display near you; access lesson plans, games, and other educational resources; or request a tour of onsite exhibitions, including the NLM's newest flagship exhibition, Native Voices: Native Peoples' Concepts of Health and Illness, and the new special display, Pick Your Poison: Intoxicating Pleasures and Medical Prescriptions, featuring items from the NLM's historical collection, as well as the National Museum of American History in Washington, DC.
All of these sites offer "Share" features so you can send content to your friends, colleagues or yourself via social bookmarking and networking.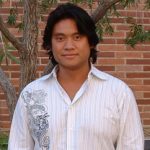 ABOUT Marco Tamase
Marco Tamase is the Member Services Coordinator for the Pacific Southwest Region of the Network of the National Library of Medicine located at UCLA.
Email author View all posts by Marco Tamase