NLM Announces Pill Image Recognition Challenge
Posted by Marco Tamase on January 21st, 2016 Posted in: Announcements, Consumer Health, Mobile Devices, NLM Resources, Public Health, Search Tools

---
The National Library of Medicine (NLM) announced its Pill Image Recognition Challenge January 19, 2016 in the Federal Register. The Pill Image Recognition Challenge will also be posted on Challenge.gov. The submission period for the Challenge is April 4, 2016 to May 31, 2016, with winners announced August 1, 2016.
The Pill Image Recognition Challenge is a National Institutes of Health (NIH) Challenge under the America COMPETES (Creating Opportunities to Meaningfully Promote Excellence in Technology, Education, and Science) Reauthorization Act of 2010 (Public Law 111-358). Through this Challenge the National Library of Medicine (NLM) seeks algorithms and software to match images of prescription oral solid-dose pharmaceutical medications (pills, including capsules and tablets). The objective of the Challenge is the development and discovery of high-quality algorithms and software that rank how well consumer images of prescription pills match reference images of pills in the authoritative NLM RxIMAGE database. NLM will use the Challenge entries (i.e., algorithm and software) to create a future API (Application Programming Interface) and a future software system for pill image recognition; the API will be freely accessible and the system will be freely usable.
For further details, visit the NLM News & Events page.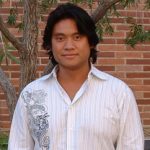 ABOUT Marco Tamase
Marco Tamase is the Member Services Coordinator for the Pacific Southwest Region of the Network of the National Library of Medicine located at UCLA.
Email author View all posts by Marco Tamase