NLM Announces Two Recent Enhancements to MedlinePlus Connect!
Posted by Alan Carr on October 22nd, 2012 Posted in: Consumer Health, Electronic Health Records, MedlinePlus Connect, NLM Resources

---
The National Library of Medicine recently released two enhancements to MedlinePlus Connect. MedlinePlus Connect now returns responses for medication information in Spanish. Also, the MedlinePlus Connect Web service delivers more targeted information when responding to medication information requests. In September 2012, NLM enhanced the MedlinePlus Connect Web service response for medication code requests. Previously, the MedlinePlus Connect Web service returned a link to a search results page with the best matches from the MedlinePlus drug information. Now, the enhanced Web service returns direct links to relevant drug information pages on MedlinePlus.
Starting in October 2012, MedlinePlus Connect returns requests for medication information in Spanish. This complements MedlinePlus Connect's responses for diagnosis and lab test information, which were already available in both English and Spanish. MedlinePlus Connect processes requests for Spanish medication information differently from requests for English medication information. For Spanish medication information, MedlinePlus Connect responds only to National Drug Codes (NDCs) or RxNorm Concept Unique Identifier (RXCUIs). It does not use text strings, which are accepted for requests for English medication information. It is possible to have a response in English and not in Spanish.
MedlinePlus Connect is NLM's service for patient portals and electronic health record (EHR) systems, to link to patient-friendly and context-relevant information from MedlinePlus. It responds to code-based requests, and delivers information for patients that relates to a specific diagnosis, medication or lab test. Full details on sending requests for medication information, either to the MedlinePlus Connect Web service or the Web application are available on the technical information page.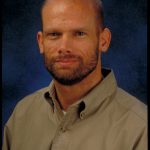 ABOUT Alan Carr
Alan Carr is the Associate Director, National Network of Libraries of Medicine, Pacific Southwest Region, based at UCLA.
Email author View all posts by Alan Carr