NLM Board of Regents Approves NLM Collection and Preservation Policy
Posted by Alan Carr on October 16th, 2019 Posted in: Communications Tools, Data, General, NLM Resources, PubMed
Tags: collection and preservation policy
---
On September 11 the National Library of Medicine Board of Regents (BOR) approved the NLM Collection and Preservation Policy. The 2019 policy provides the framework for NLM collection and preservation activities and acknowledges the changing landscape of scholarly communications and growth in electronic publishing. The policy aligns with the NLM Strategic Plan 2017-2027: A Platform for Biomedical Discovery and Data-Powered Health, recognizing the interconnected nature of the biomedical and scientific literature with data and other research objects in a digital landscape. Other considerations include funder policies for public access; the development of several heavily used NLM databases including PubMed; changes in the volume, formats and expectations of research outputs; and the overall increase in data and digital objects. The policy recognizes that the scope of the collection may change over time, and that NLM collecting efforts must be flexible to support a variety of NLM, National Institutes of Health, and other federal policies, initiatives, and programs.
The BOR adopted the Collection Development Policy of the NLM in 1976 and subsequently updated it in 1983 and 1992. The NLM Preservation Policy was adopted in 1986 to fulfill the mandate to maintain and preserve the biomedical literature. The new NLM Collection and Preservation Policy combines these two policies, as both collection and preservation of biomedical materials are integral to NLM's mission.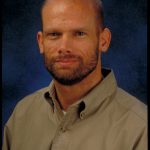 ABOUT Alan Carr
Alan Carr is the Associate Director, National Network of Libraries of Medicine, Pacific Southwest Region, based at UCLA.
Email author View all posts by Alan Carr