NLM Classification 2020 Winter Edition Now Available
Posted by Alan Carr on February 12th, 2020 Posted in: Communications Tools, NLM Resources, Search Tools
Tags: NLM Classification
---
The 2020 MeSH (Medical Subject Headings) vocabulary was evaluated for inclusion in the Classification index. Several additions and changes were made to the Index and Schedules based on this review. All main index headings are now linked to the 2020 vocabulary in the MeSH Browser. A mini-systematic review of the W 775-867 Medicolegal Examination section was conducted. Additional minor updates were made to the Index and Schedules.
Summary Statistics for the 2020 Winter Edition
59 index main headings added (49 from 2020 MeSH)
155 index entries modified
5 index headings deleted
11 class numbers added (visit Class Numbers Added and Canceled (Current Edition))
338 class number captions or notes modified
3 schedule range headers modified
2 class numbers canceled
More detailed information about the scope of the 2020 winter edition is available. The 2020 summer version will be published in mid-to-late August 2020. It will encompass the systematic review of the WD (Disorders of Systemic, Metabolic or Environmental Origin, etc.) and WO (Surgery) schedules and other miscellaneous updates. The PDF version will be published annually in the fall.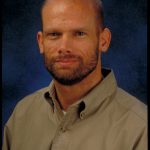 ABOUT Alan Carr
Alan Carr is the Associate Director, National Network of Libraries of Medicine, Pacific Southwest Region, based at UCLA.
Email author View all posts by Alan Carr