NLM Classification Updated
Posted by Alan Carr on September 23rd, 2019 Posted in: Communications Tools, NLM Resources, Search Tools
Tags: NLM Classification
---
The NLM Classification, is updated two times a year. The 2019 winter version, published January 31, encompassed changes to the NLM Classification resulting from new and changed 2019 Medical Subject Headings (MeSH) terms as well as additional minor updates to the index and schedule. The 2019 summer version, published September 23, encompasses the systematic review of the QW (Microbiology. Immunology) and QX (Parasitology) schedules and other miscellaneous updates.
Additional information about the scope of the 2019 summer edition is available. Contact NLM for further information, questions, or comments.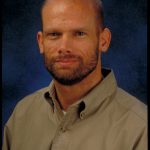 ABOUT Alan Carr
Alan Carr is the Associate Director, National Network of Libraries of Medicine, Pacific Southwest Region, based at UCLA.
Email author View all posts by Alan Carr