NLM Disaster Information Specialist Webinar on October 18: Sharing and Management of Disaster-Related Data!
Posted by Alan Carr on September 27th, 2018 Posted in: Data, Emergency Preparedness and Response, NLM Resources, Public Health

---
The next NLM Disaster Information Specialist monthly webinar will be held Thursday, October 18, at 10:30 am PDT. It is open to anyone wishing to attend. Some of you may remember speaker Lisa Federer from her UCLA days!
TOPIC: Sharing and Management of Disaster-Related Data
Managing and sharing data have become important issues in the context of research data. When it comes to disaster-related data, when time is of the essence, it's even more important to ensure that data are properly collected, managed, and curated. Data must also be shared with the appropriate stakeholders to get information out to everyone who needs it, when they need it. This webinar will discuss best practices for data management and data sharing and how they apply to disaster-related data.
SPEAKER: Lisa Federer, Data Science and Open Science Librarian, National Library of Medicine
Lisa joined NLM in August 2018. Previously, Lisa was a Research Data Informationist at the National Institutes of Health Library, where she led the library's Data Services Team and designed a curriculum of data-related training. She holds an MLIS from UCLA, and graduate certificates in Data Science from Georgetown University and New York University.
LOGIN: Meeting URL (Open in Internet Explorer browser):
Event Key: 1234
Audio conference information:
When you log in, you will be given a choice of Audio Connections. NLM suggests using the "Call Using the Computer" (VOIP) option to participate in the webinar. If you cannot use VOIP option:
Select "Call Me" to receive a call back and provide your phone number. OR Select "I Will Call In" and enter the number below and then the access code.
Call-in toll number (US/Canada): 1-650-479-3208
Access code: 626 798 379
If asked for your Attendee ID Number and you do not see one appear on the screen, press # on your phone and you will be connected.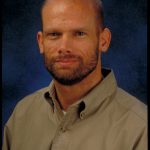 ABOUT Alan Carr
Alan Carr is the Associate Director, National Network of Libraries of Medicine, Pacific Southwest Region, based at UCLA.
Email author View all posts by Alan Carr