New NLM Exhibition Opens March 18 to Celebrate Women's History Month!
Posted by Alan Carr on March 7th, 2019 Posted in: Communications Tools, Education & Training, Healthcare Professionals, NLM Resources
Tags: Women's History Month
---
The National Library of Medicine has announced the launch of Rise, Serve, Lead! America's Women Physicians, a banner exhibition and companion online adaptation. The exhibition opens March 18, in commemoration of Women's History Month. Rise, Serve, Lead! highlights the lives and achievements of over 300 women physicians who have made a difference through their medical practice and research, work as activists, service as administrators, and mentorship to the next generation of physicians. It presents a selection of the physician biographies featured in the 2003 NLM exhibition, Changing the Face of Medicine: Celebrating America's Women Physicians, showcasing the work of these doctors to connect to a contemporary audience.
The online adaptation of Rise, Serve, Lead! includes an education component featuring a new K-12 lesson plan and a digital gallery of works from NLM Digital Collections. These books and journal articles were authored by some of the doctors profiled in the exhibition and give a view into both their scientific research and experiences in a male-dominated field. The banner exhibition will be on display through the month of March in the Rotunda of the first floor of the NLM Building 38 on the Bethesda campus of the NIH.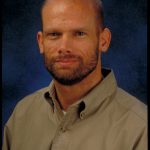 ABOUT Alan Carr
Alan Carr is the Associate Director, National Network of Libraries of Medicine, Pacific Southwest Region, based at UCLA.
Email author View all posts by Alan Carr