NLM Funds Three Community Family Health Information Outreach Pilot Projects
Posted by Alan Carr on April 4th, 2013 Posted in: Announcements, Consumer Health, Education & Training, Funding, Health Literacy, NLM Resources

---
The National Library of Medicine (NLM) Outreach and Special Populations Branch has funded three innovative outreach projects in information dissemination for family and women's health by public libraries and information centers. The NLM recognizes public libraries as strategic partners in increasing the awareness and utilization of NLM and National Institutes of Health (NIH) resources, and meeting NLM long range goals of health literacy, informing citizens, and reducing health disparities. All projects have a component on family health, and also target women as the main information gatherer and health decision influencer in the family.
Three libraries were funded, including one in the Pacific Southwest Region:
Forsyth County Public Library, Winston-Salem, NC
Petersburg Public Library system, Petersburg, VA
Pima County Public Library, Tucson, AZ
The Pima County Public Library's Heath Initiative Project aims to build capacity for women's health literacy awareness, including self-health, family health, health care decision making, being the family health care giver; and resources, including those from the National Library of Medicine, for healthy living. The main objective is to support the library's health literacy initiative and Health Information Literacy team in developing a toolkit that includes sustainable programming, partnerships, and resources for library community engagement.
Congratulations to all the awardees!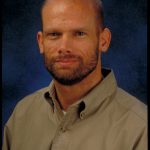 ABOUT Alan Carr
Alan Carr is the Associate Director, National Network of Libraries of Medicine, Pacific Southwest Region, based at UCLA.
Email author View all posts by Alan Carr