NLM Historian Susan Speaker, PhD, Honored for JMLA Article Providing NNLM Historical Overview from 1985-2015
Posted by Alan Carr on June 5th, 2019 Posted in: Announcements, Communications Tools, General
Tags: NNLM history
---
The professional association Archivists and Librarians in the History of the Health Sciences (ALHHS) honored NLM historian Susan L. Speaker, PhD, with its 2019 ALHHS best article award. Dr. Speaker received this prestigious honor for "Historical Overview of the National Network of Libraries of Medicine, 1985-2015," which was published in the April 2018 issue of the Journal of the Medical Library Association. The article is publicly available in NLM's PubMedCentral. Dr. Speaker's ALHHS award follows on the NLM itself honoring her article in September 2018, when she received the NLM Board of Regents Award for her outstanding scholarship in documenting the history of the NNLM.
In researching and writing the history of the past three decades of the National Network of Libraries of Medicine (NNLM) and its Regional Medical Libraries (RML), Dr. Speaker examined a wide range of primary sources, including records of the NNLM/RML located in the NLM archives, library periodical literature, RML directors' meetings minutes, statements of work for RML contracts, RML annual reports, RML newsletters and blogs, and other associated materials. She also held informal conversations with National Network Coordinating Office staff members. Dr. Speaker's research resulted in a rich and original history of the evolution of the NNLM during the internet age as it expanded its mission to include providing health information resources to academic researchers and the public. Reflecting historical change and the vision of NLM's previous leadership, Dr. Speaker's article is especially timely and valuable following the announcement that the National Network Coordinating Office (NNCO) will be renamed the Office of Engagement and Training (OET) and become NLM's organizational home for outreach.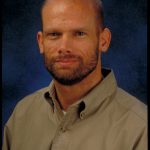 ABOUT Alan Carr
Alan Carr is the Associate Director, National Network of Libraries of Medicine, Pacific Southwest Region, based at UCLA.
Email author View all posts by Alan Carr