NLM HIV/AIDS Portal Now Offers Multilingual Content Search!
Posted by Alan Carr on January 9th, 2015 Posted in: Announcements, Consumer Health, NLM Resources, Public Health, Search Tools

---
NLM's HIV/AIDS Portal now offers the ability to search for multilingual content. The new Multilingual Search interface searches specifically for HIV/AIDS related topics from the multilingual and multicultural content of HealthReach (formerly RHIN). HealthReach offers easy access to quality health information to individuals for whom English is not the primary language. It is also an important resource for health professionals as well as public health administrators. Users can search by subject/topic, language, and format. The default for the search is always HIV/AIDS so there is no need for these terms to be included in the search. There is also an Advanced Search capability to further refine retrieval. The content is available in audio and video formats as well as text. For text documents there is a feature that allows viewing the document in a split screen with one side being English and the other being the language requested in the search.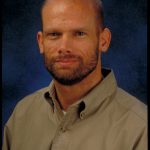 ABOUT Alan Carr
Alan Carr is the Associate Director, National Network of Libraries of Medicine, Pacific Southwest Region, based at UCLA.
Email author View all posts by Alan Carr